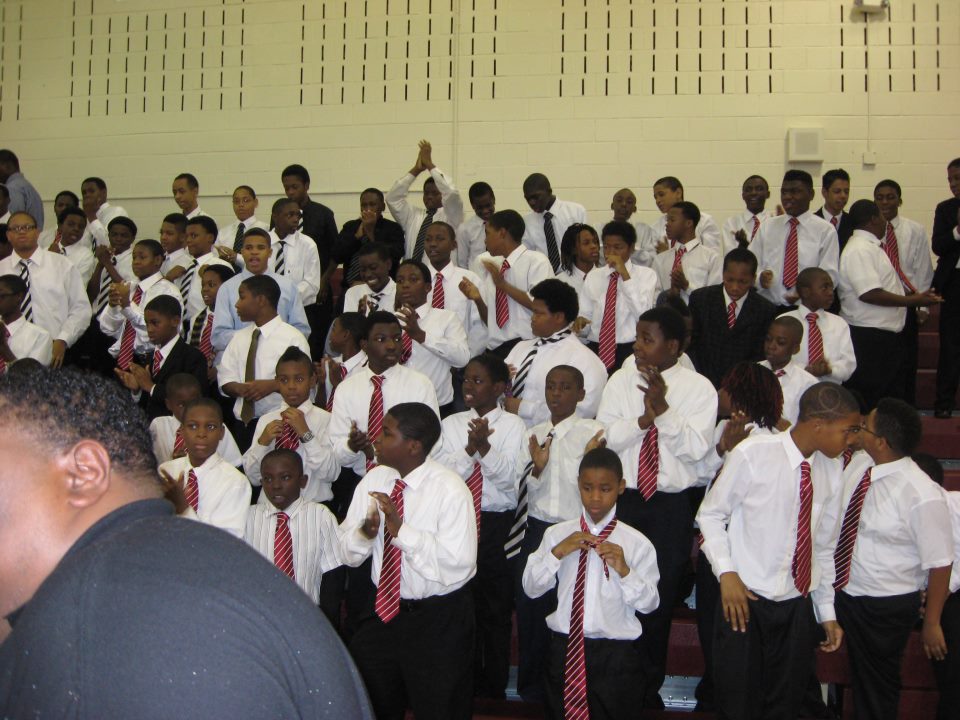 This program allows kids to be active in the club as well as the community by assuming leadership positions within the youth organization. We will have elected officers that engage in fundraisers and community outreach. Along with the director, the kids will have to plan and execute eight (8) community service projects during a determined period. In addition to completing service learning initiatives the youth will also be responsible for running a canteen to generate funds for future projects. All proceeds will go toward auxiliary club programs i.e. trips, equipment, scholarships, etc.
Distinguished Gentlemen
Distinguished Gentlemen: This curriculum seeks to encourage young men to become productive members of society through professional development. We strive to mold the participants of this program to become modern day renaissance men; youth males knowledgeable about various facets of culture and instilled with a sense of diplomacy to be able adapt to different environments. The final result will be a young man that demonstrates intelligence, articulation, and confidence. This program provides lessons in etiquette, professional attire, grooming and personal hygiene, community service, and career development.
Boys To Men
Boys to Men: The purpose of Boys to Men is to facilitate open communication about issues and situations that young men go through on a daily basis. Forums and wrap sessions about various subjects serve to enable adolescents and teenagers to talk about matters that pertain to members of their age group. The goal is to allow the young men to express their feelings and concerns and help them make positive decisions in their everyday life.
I'M ABLE
I'M ABLE:Program that focuses on encouraging individuals that are considered physically disabled. Aiding in showing them they are able to various skills just in a different way.
Webster Youth Style(WYS)
Webster Youth Style(WYS)Program that allows young men to learn the proper fashion etiquette for professional styles and allows some to learn how to design their own clothing line. Also teaches about world travel, food and technology. Program provided by *Webster Style Magazine www.websterstylemagazine.com